timberon Rally event history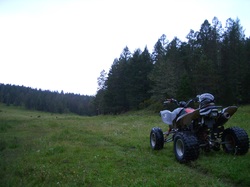 Scott Able Canyon
Our history of organized group rides through the mountains started in the mid-to-late eighties. These trips were normally 3-4 days and would take place around the 4th of July every year. A group of like-minded friends would get together and meet in Horizon City, Texas. From there they would ride through the desert and up into the mountains through Timberon and out to Scott Able Canyon where camp was set up. These trips consisted of a rag-tag group of riders on everything from dirt bikes to dune buggies! Many memorable events have taken place throughout the history of these rides. Check out our
Tall Tales
section for a few stories from previous years' events!
These days the trip has gone from primitive to family friendly. While it's nice to rough it, you won't hear anyone complaining about a hot shower and a nice covered dining area where top-notch meals are cooked and served! These days people can bring RVs, campers and a few have even bought property of their own to stay at. Each day you will leave from The Cruey's property for a planned ride. Upon your return, you will find campfires going and a relaxing atmosphere to hang out together and tell war stories from the day.
Riders generally split off into multiple groups to keep everyone happy. There is typically a fast group and a more conservative sight-seeing group. The fast group is typically younger riders on dirt bikes and faster ATVs looking to go as far as they can in the shortest time possible. The slower group is comprised of what we will call more "Experienced Riders", newbies, and sight-seers! This second group takes more time for breaks, picture taking and soaking up the scenery at a pace that should be comfortable for riders of all skill levels.
At the end of the day, regardless of the group you started the day in, we all come back to the same place.
It's a great time getting to share stories from the day on the trails and catching up with old friends to hear about how life has been over the last year. This trip brings people together; some that are meeting for the first time, and some that have been friends for 40+ years. It doesn't matter if it's your first time out or your 20th, we all share a common love for the outdoors and taking whatever your flavor of ATV is to new places. Every year is new and different and you can always count on good food, great music, fun entertainment, and having a great time with family and friends! After your first trip, you'll look forward to it each and every following year!
---
2015 events calendar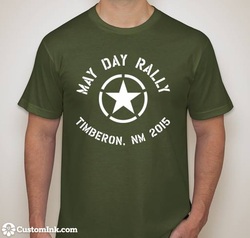 The 2015
May Day Rally
is taking place on
Saturday, May 22nd 2015
! See our
Facebook
page for more details and to register for this years' event!
---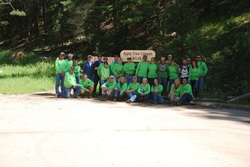 The 27th Annual Labor Day Rally is taking place over Labor Day weekend in September (details to be announced soon)!
---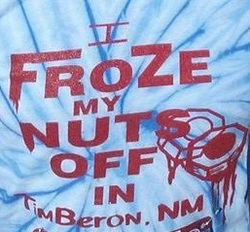 The 2nd Annual Freeze Your Nuts Off Rally is taking place over Thanksgiving weekend in November (details to be announced soon)!
---